I personally guarantee your satisfaction with my home inspections!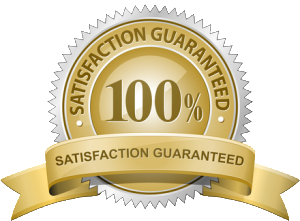 I will put my money where my mouth is and offer a ProSpect Home Inspections 100% money back customer satisfaction guarantee!
If, after reviewing your home inspection report, you are not satisfied with my performance, simply say so and I will return 100% of the inspection fee.
Complete customer satisfaction is ProSpect Home Inspections #1 priority.